If a reader has never heard of your business before and has found you online, what impression does your website give? When was the last time you thought to update your website to give it that modern and up-to-date feel? There is no better or more cost-effective way to advertise your business than via your own website, so making sure it's constantly up-to-date and eye-catching is key! Keep reading to find out our top 7 reasons for why you should update your website today;
1. Responsive & Mobile Friendly
Update your website to fit in with the modern world and be mobile-friendly. By formatting changes to make your website easy to read on mobile/tablets will not only mean that readers will be pleased that they can access it from their multiple devices, but Google will also actively rank your website higher than other websites which are not mobile-friendly!
Google's Mobile Friendly Test allows you to see whether your current website is mobile friendly or not. It will provide a screenshot of your webpage on a mobile so that you can visually see whether your website is mobile friendly or not, and it provides you with information on how you can update it to become mobile friendly!
2. Your Website Appearance
The visual appearance of your website can truly make or break it! The design of your website portrays your company, so if your website portrays a more modern and slick design, the more people are likely to trust your website and will therefore stay on it and return to it frequently. Your website should feature a fair mix of text and images so that no pages are too content-heavy, which could put some readers off of reading your content.
Check out our website design page to view all of our latest Elementor designs for our clients!
3. Keeping Content Up-to-date
Making sure that your website features no outdated content is vital. Has any of your content, such as blog posts, events, etc include dates on it? As websites constantly mature and grow, it often becomes apparent that certain parts just aren't working well anymore and are becoming outdated. By keeping your website up-to-date, customers will find your information to be more reliable and trustworthy.
4. Website Speed
The speed of your website should never be sluggish. Your website's loading time is a major factor in people either staying or leaving the site and never returning. Having a slow-loading website means that your readers are likely to think that your site is either broken or needs updating. Google Page Speed Insights is a great platform to use to find out how long exactly your site takes to load. If your score is not up to par, then you need to rethink those elements of your website slowing it down, images and videos can often be the key factor when it comes to slowing down your website.
5. User Experience
User experience is revolved around how easy your site is to use and how easy it is to find the information that the readers need. Readers will highly appreciate it when they're directed to a website which they can easily navigate themselves around and find the exact information they wish to find with ease. Make sure your menu is not cluttered, as this can instantly put a reader off from exploring your website.
6. Effective Calls to Action
A call to action can be a button or link on your website which leads the reader to complete an action on your website page, leading to them providing their details so that your business can get in contact with them. Many dated websites lack effective calls to actions which can affect their overall business interest and contact with website leads. Your call to action should be clearly visible on every landing page on your website and they should create the idea of desire for the reader to complete the call to action.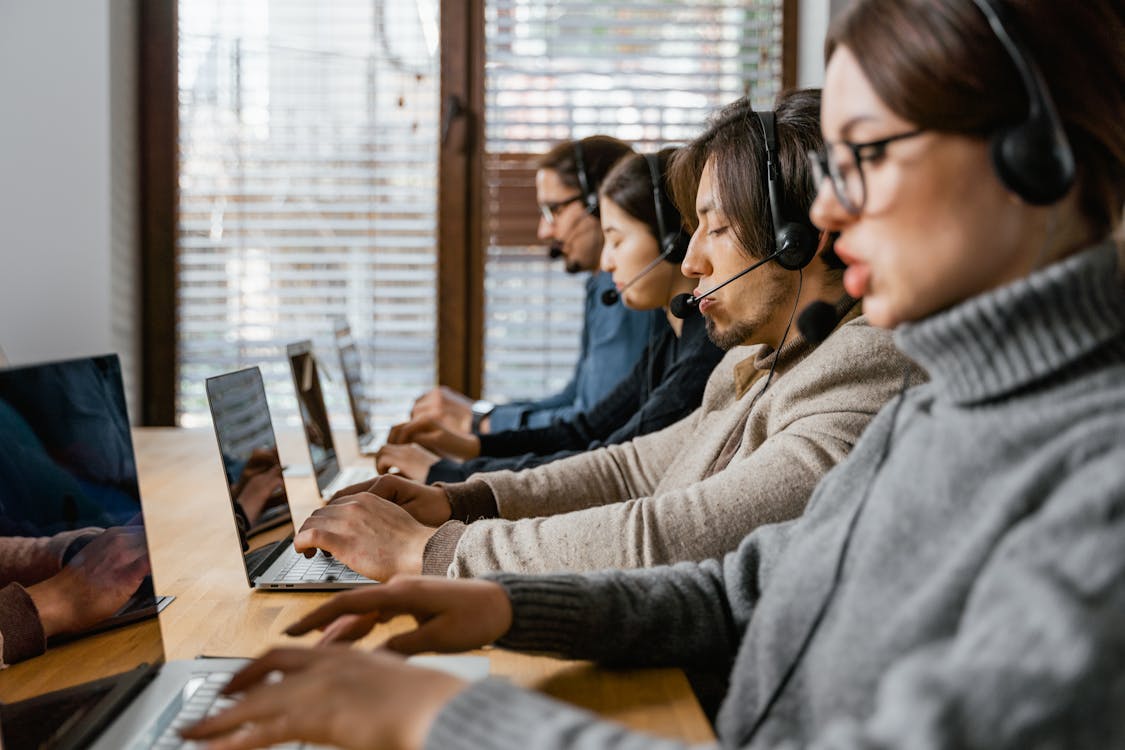 7. Ease of Updating
Updating your website has never been so easy with WordPress and Elementor! With both of these platforms, you can easily update your website yourself due to them featuring multiple website templates, no coding and incredibly easy drag and drop features. This means that you can personally add to or switch out your website content based in regards to your business' specific goals, while constantly optimising your website.
Find out everything you need to know about websites with our completely free website brochure!
Click here to download! (When you follow the link you can find the brochure download just underneath our website portfolios)
Get in Contact & Connect With us on Social!
Our IT Experts have given website advice to hundreds of businesses across the UK! We are currently offering Free Website Consultations for all clients and non, so if you have any questions to do with updating your current website, new website builds, managing your website etc, please do get in touch. We're here to help you!